Sunday, October 24, 2010
SENSATIONAL CELEBRATION -
DAY 23
PLEASE NOTE: THESE ARE 24 HR GIVEAWAY!
ENTER NOW BEFORE IT'S TOO LATE!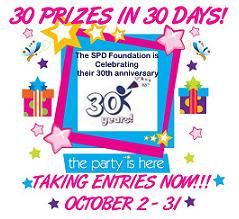 30 PRIZES IN 30 DAYS GIVEAWAY EVENT!
(It is not required but we would love for you to consider making a donation for our SPD Foundation Event!)

For our 23rd day we have an amazing prize from
One winner will receive 1 PDF educational package and One winner will receive 1 package of StaphASeptic!
Please take a moment to meet our AMAZING sponsors!
Our first giveaway is from: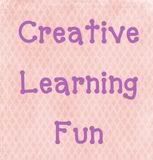 Elizabeth at CREATIVE LEARNING FUN has offered to donate
1 PDF Educational package (ARV $5) to our viewers from her etsy shop! She has so many amazing packages! You will have a hard time choosing which one to get!
She would love to have you visit her blog!
She is an amazing person and has so much to offer Mom's who are looking for that little extra special something for their children. I love reading her blog and was so touched with her passion to help with our efforts to raise awareness for SPD. BLOG: http://www.asinglegypsy.blogspot.com
Our second giveaway is from
:

Amelia over at StaphASeptic was thrilled to help us raise awareness. She donated
One Package of StaphASeptic (ARV $15) to one of our members!
We will hosting auctions through Ebay for some other MAJOR giveaways that they sent us to raise money for our event as well as donations that we receive from our visitors for hosting this fabulous giveaway!
Mandatory Entry
(This must be done first for any additional entries to count)
YOU MUST BE A MEMBER OF THIS SITE TO PARTICIPATE IN THESE GIVEAWAYS! Please leave a comment below telling me how you subscribe to our blog. (IT CAN'T GET EASIER THAN THAT!)
Optional
extra entry opportunities:
(leave a separate comment for each entry)
Tweet this message: copy/paste TWITTER (unlimited)
Post a message on your facebook wall about our SPD Awareness 30 prizes in 30 days giveaway event. (leave your facebook name)
You can also gain 1 entry PER DAY for

voting for us on Picket Fence

(below) easy 1 click vote. Just leave a message saying that you voted.
All entries must be received by 3:00am, 10/25/10. Winner will be chosen by random.org and emailed so be sure you leave me a way to contact you.
Entry rules:
Creative Learning Fun open to all, StaphASeptic open to US residents only