Monday, October 11, 2010
CONGRATULATIONS TO OUR FIRST WINNERS!
We have our very first winners to announce from our Sensational Celebration Giveaways!
Our Day one giveaways were:
Please take a moment to meet our AMAZING sponsors!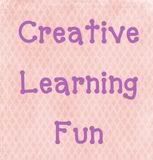 Elizabeth at CREATIVE LEARNING FUN has offered to donate
1 PDF Educational package (ARV $5) to our viewers from her etsy shop! She has so many amazing packages! You will have a hard time choosing which one to get!
She would love to have you visit her blog!
She is an amazing person and has so much to offer Mom's who are looking for that little extra special something for their children. I love reading her blog and was so touched with her passion to help with our efforts to raise awareness for SPD. BLOG: http://www.asinglegypsy.blogspot.com

(3) month membership subscription to SmartyRents.com (Arv $30).
You have to see the amazing video game rentals that they carry for our little gamers!
They offer a variety of educational video games for children from the ages of 9 months to 10 years. Browse through their extensive list of educational skills to help boost your child's learning experience.

Amelia over at StaphASeptic was thrilled to help us raise awareness. She donated
One Package of StaphASeptic (ARV $15) to one of our members!
She also put Lucas into the World MRSA Day Parade to raise awareness for MRSA!
And the winners are:
bethwillis01 is the winner of the SmartyRents.com giveaway
survivingateacherssalary is the winner of the Staph A Septic giveaway
and
gmissycat is the winner of the Creative Learning Fun giveaway
All winners have been notified and verified!
Congratulations and thank you for helping us to raise awareness for SPD!