Saturday, January 8, 2011

Welcome to Lucas's Journey w/SPD's
Sensational Weekend Social!
SUPER MEGA 7 IN 1 BLOG HOP!
GIVEAWAY TODAY!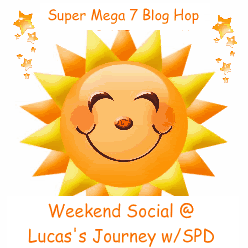 Please help build our social and copy the button above and place it somewhere on your site so that others can join in on the fun! Please leave a message if you are a new follower so that I can follow you back.