Monday, February 14, 2011
Welcome to Lucas's Journey w/SPD's

Sensational Weekend Social!
SUPER MEGA 7 IN 1 BLOG HOP!

GIVEAWAY TODAY!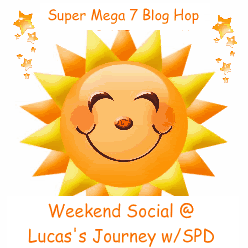 Please help build our social and copy the button above and place it somewhere on your site so that others can join in on the fun! Please leave a message if you are a new follower so that I can follow you back.
Congratulations to Becky @ Sueberry Lane!
She is such a great person! I love her site, she's always posting great teaching information or sharing about her own personal experiences! She loves helping those in need and was such a huge help with our SPD event! THANK YOU :)
Congrats!
Also, be sure to link up with her Sunday Sillies Blog Hop this weekend : )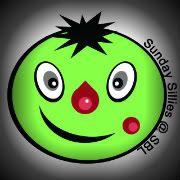 I sent you an email message: )
Sueberry Lane
Take a minute to stop by Sueberry Lane!
DON'T FORGET TO ADD YOU BLOG HOPS TO OUR BLOG HOPS LISTS
We recently changed to inlinkz because they are free to list basic links. I was very sad to see the way that linkytools handled the whole pay to stay on such short notice so we'll be using them from now on!
Monday Blog Hops, Tuesday Blog Hops,Wednesday Blog Hops, Thursday Blog Hops, Friday Blog Hops, Saturday Blog Hops, Sunday Blog Hops,
Just find your hop day and enter your button!
Please leave a note and I promise to follow back! I love meeting new friends!
Don't forget to enter our 1,000 GFC follower giveaway :)

Don't forget to visit all of the other amazing blog hops on our blog hops lists by checking here!
Be sure to add your blog hop on our running blog hop list!