Friday, November 12, 2010
Welcome to Lucas's Journey w/SPD's
Sensational Saturday/Sunday Social!
SUPER MEGA 7 IN 1 BLOG HOP!
PHILLY MOM TIME OUT SPECIAL HOPPING EVENT!!!
SEE BELOW FOR MORE DETAILS
WE'RE HAVING A GIVEAWAY FOR THIS BLOG HOP!!! YAY!!!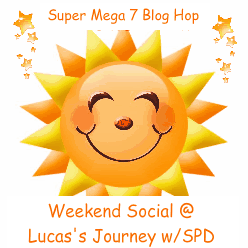 Please help build our social and copy the button above and place it somewhere on your site so that others can join in on the fun! Please leave a message if you are a new follower so that I can follow you back.
FOR THE NEXT THREE WEEKS OUR PMTO MOMS ARE BEING SPOTLIGHTED IN THIS BLOG HOP!
I AM HOSTING A GIVEAWAY FOR EVERYONE WHO LINKS UP FOR OUR BLOG HOP FOR THE NEXT THREE WEEKS!!
WE WILL DRAW ONE WINNER PER WEEK TO RECEIVE A $25.00 RESTAURANT.COM GIFT CARD AND THE ONLY REQUIREMENT TO BE ENTERED IS TO LINK UP AND VISIT OUR FEATURED PMTO LOGS!

THERE ARE SOME AMAZING THINGS GOING ON AT THESE BLOGS SO BE SURE TO VISIT SO YOU DON'T MISS OUT ; )

PLEASE IF YOU HAVE AN EVENT GOING ON AT YOUR BLOG BE SURE TO LIST YOUR EVENT BUTTON BELOW SO THAT WE CAN JOIN YOU!!!!!
Have a blast today! Please leave a note and I promise to follow back! I love meeting new friends! ☺
LIST YOUR BLOGS HERE
LIST YOUR TWITTER ACCOUNTS HERE
LIST YOUR FACEBOOK ACCOUNTS HERE
LIST YOUR NETWORK BLOG ACCOUNTS HERE
LIST YOUR BLOG FROG ACCOUNTS HERE
LIST YOUR GIVEAWAYS HERE
LIST YOUR EVENT BUTTONS HERE
While your here please take a moment to stop by these WONDERFUL blog hops as well. : )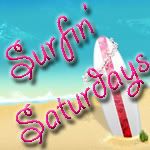 Sunday blog hops