Friday, August 19, 2011
Welcome to Lucas's Journey w/SPD's
SUPER MEGA SOCIAL LINK-UP WEEK LONG BLOG HOP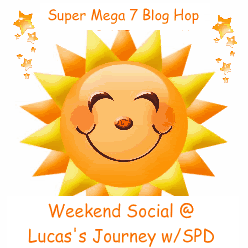 Everyone who links up today will be entered into our giveaway this week!*
One winner will be featured next week and receive a placement in one of our ad spots!
*ALL THAT WE ASK IS FOR YOU TO SHARE IT WITH YOUR FOLLOWERS IF YOU ARE CHOSEN!!!! (We are linking up here to GAIN and FOLLOW new friends) I don't expect anyone to copy our whole hop into their blog, just a fun post saying that you were featured here so that we can meet some of your friends too!)
*If you are NOT interested in participating if chosen, please leave a comment below so I can choose another winner that would like the opportunity!
I was so happy to hear were were nominated by TWO different sites this week! I would like to extend a HUGE thanks to whoever nominated us! Please take a moment and give us a vote! It was such an honor for us, thank you!!
Congratulations to this weeks featured blog!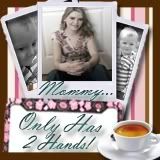 I had a childhood filled with emotional torment, surgeries, foster care and abuse and really didn't know what it meant to be a child. My quest is to be the best mother and wife I can be and to provide my child with a life full of love and nourishment. Things I never had growing up. This is a blog about my life and my journey not only as any regular human being, but as a mother and wife. Something I really didn't know I wanted until I had it.
Please leave a message if you are a new follower so that I can follow you back. Also if you vote for us leave a note so that I can vote for you too : )
Share your blog hop with us!
Add your blog hop to our running list of hops to visit! Enter your blog on our hop list!
Don't forget to add your Buttons to our NEW FREE AD page by clicking here
Also, you can add your giveaways to our New 2011 Giveaway Link Up by
clicking here